There are many books on the Arthurian Legend. Here's a selection of the ones read or to be read by the members of the Merlin Wiki family. Some books may appear in more than one category.
Books on King Arthur
Edit
Books on Queen Guinevere
Edit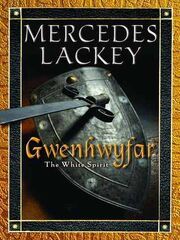 Books on Merlin

Edit
Books on Morgana
Edit
Books on the Knights of the Round Table
Edit
Books on Mordred
Edit
The Arthurian legend in the Welsh tradition
Edit
Modern Retellings
Edit
Ad blocker interference detected!
Wikia is a free-to-use site that makes money from advertising. We have a modified experience for viewers using ad blockers

Wikia is not accessible if you've made further modifications. Remove the custom ad blocker rule(s) and the page will load as expected.