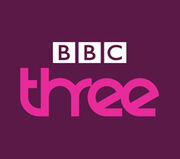 BBC Three is a digital only channel in the United Kingdom. It shows repeats of Merlin and also broadcast the Series 2 behind the scenes spin-off, Merlin - Secrets & Magic.
BBC Three's target audience includes those in the 16-34 age group and has the purpose of providing TV shows with content for younger audiences. BBC Three airs from 19:00 to 05:00 each night in order to share bandwith with the CBBC channel.
External links
Edit
Ad blocker interference detected!
Wikia is a free-to-use site that makes money from advertising. We have a modified experience for viewers using ad blockers

Wikia is not accessible if you've made further modifications. Remove the custom ad blocker rule(s) and the page will load as expected.