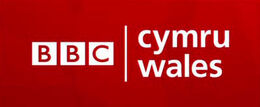 BBC Wales (known in Welsh as BBC Cymru) is the Welsh division of the British Broadcasting Corporation and the producers of Merlin. Although based in and around Cardiff, it also operates from several sites in Wales, including one at Aberystwyth University. It operates the Welsh regional variants of BBC One and BBC Two. However, the bulk of its employees are concerned with the production of new content.
External links
Edit
Ad blocker interference detected!
Wikia is a free-to-use site that makes money from advertising. We have a modified experience for viewers using ad blockers

Wikia is not accessible if you've made further modifications. Remove the custom ad blocker rule(s) and the page will load as expected.