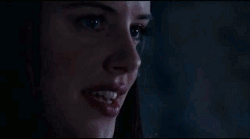 Dark Magic is a form of magic used by sorcerers with evil intentions, for sinister purposes. Although magic itself is basically neutral, its morality is determined by how it is used and what are the motives behind the actions of a sorcerer.
However, there are some applications of magic and some spells which are used only with the purpose of doing evil or inflicting harm upon someone.
Witches and warlocks very powerful as Morgana are very skilled in this field of magic.
The main applications are: