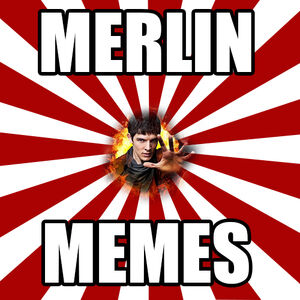 Merlin Memes - Keep the humour a secret!
Note: Memes may be removed depending on quality.
Please do not edit featured.
This page is dedicated to the humour side of Merlin and we encourage everyone on the wiki, to take part in being a clown, no need to put big red boots on, just post a comic, meme, etc. On the page for others to see and enjoy.
Memes must not contain:
Racial insults.
Irrelevant topics.
Swearing/abusive language.
Targeting individuals or with an aim to offend.

Have fun and keep the humour a secret!
Featured Memes
Edit
Official Meme Gallery (Add here)
Edit
Ad blocker interference detected!
Wikia is a free-to-use site that makes money from advertising. We have a modified experience for viewers using ad blockers

Wikia is not accessible if you've made further modifications. Remove the custom ad blocker rule(s) and the page will load as expected.