Please like our Facebook page!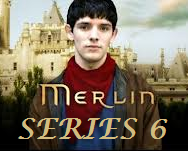 The petition is now closed from signing on the wiki due to abuse despite warnings. This abuse mainly consists of users editing the 'don't forget to sign' warning, adding 'SERIES 5 WILL BE THE LAST SERIES', and a regular dose of users who have not logged in signing the petition. This abuse has come to an extent of which the moderators of this page cannot deal with. The Facebook page is now the only resource to support a Series 6 of the show. However according to Shine Lmt., a spin-off Series from the same universe featuring characters from the original series is set to begin soon, Read more.
Ad blocker interference detected!
Wikia is a free-to-use site that makes money from advertising. We have a modified experience for viewers using ad blockers

Wikia is not accessible if you've made further modifications. Remove the custom ad blocker rule(s) and the page will load as expected.